Last week the BBC published an article on phone and internet use that indicated mobile calls had dropped for the first time ever!
Backed by ofCom statistics, the report highlights the decade of digital change and how our relationship with technology has changed.
The rise of the smartphone has changed the way we communicate forever. In this article we examine our relationship with our phone and how to harness technology to improve internal communication within a corporate setting.
78% of all adults now own a smartphone. A figure which has sky rocketed from just 17% in 2008 and is only likely to rise. On average, we check our pocket companion every 12 minutes! With two in five adults checking their phone within five minutes of waking, while a third check their phones just before falling asleep. 7/10 employees who commute to work admit to using their phone during their journey to work with nearly half saying they use their device to complete "essential tasks".
As a nation we simply can't get enough of our mobile device, so why have phone calls dropped? Two words, Social Media.
The use of platforms such as Facebook Messenger and Whatsapp continue to be the preferred method of communication for many. Previously perceived as a social tool used by millennials, mobile communication apps are now used widely throughout all age groups.
However mobile consumption as a whole is still highest amongst those in the 18-24 year old bracket who on average spend a whopping 3 hours and 14 minutes on their device each day!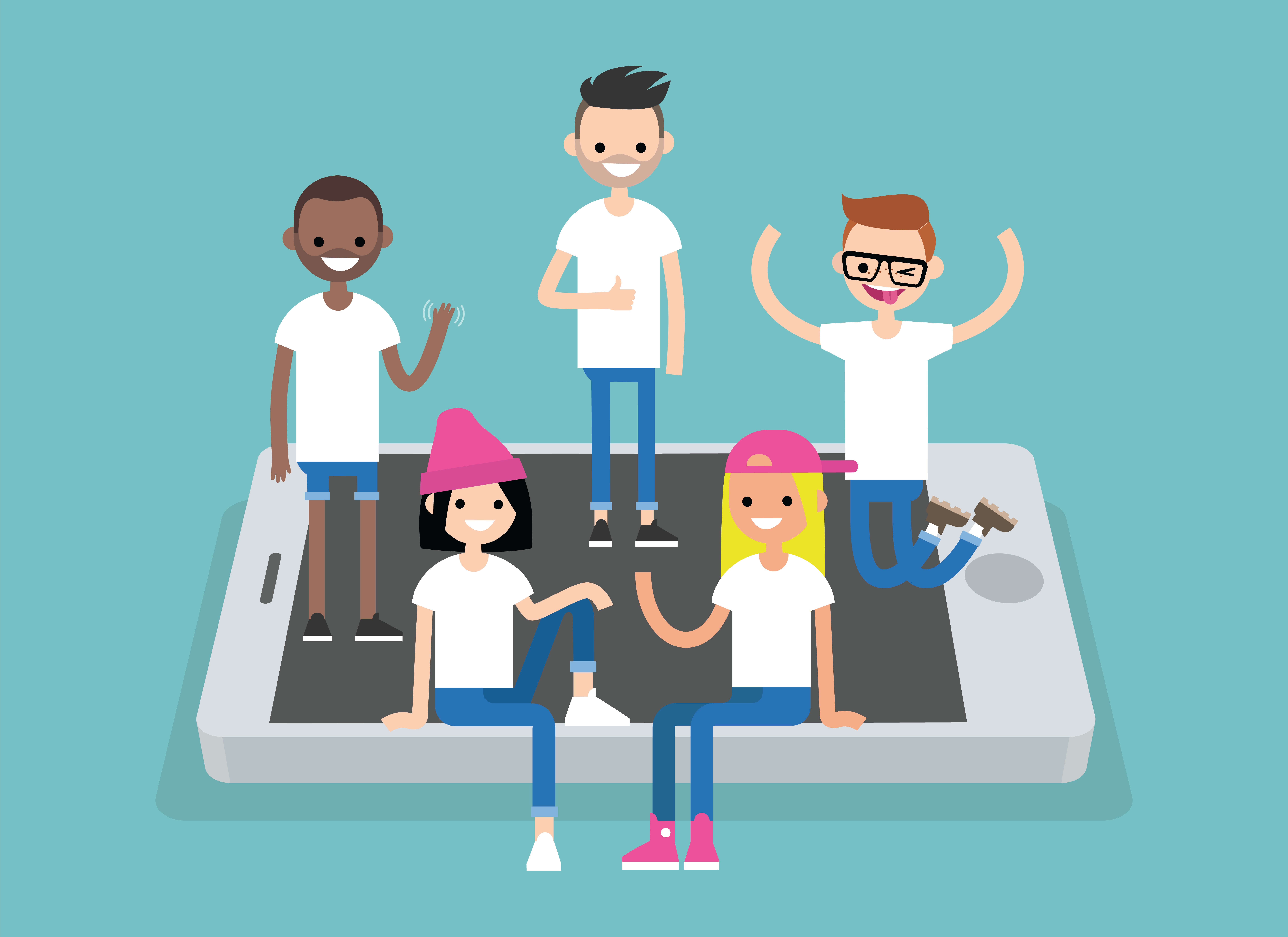 Communication apps have also crept into our professional lives. With email communication becoming increasingly less instant, workers are turning to their smartphones to grab their colleagues attention. Whether it be to inform Dave of a last minute venue change for a meeting, or to jump the que to deliver vital information to a senior. Social media's unrivalled popularity duelled with mobile alerts allow for simple, faster communication.
But, is social media blurring the lines between work and social life?
Not every employee wants to share their personal Facebook page with their peers, but many may feel pressure to do so. Technology in the form of an employee app is a best of both worlds solution that looks and feels just like any other leading social media platform.
A whopping 71% of employees want their employer to offer the same level of technology that they use in their personal lives. Employee apps have grown hugely in popularity due to their internal communication capability with leading companies such as Dreams, Neovia and Intelligent Office all using apps to improve internal communication, engagement and employee sentiment.
From an employee app organisations can communicate important business news and updates to all employees in a centrally located social news feed. Employees can also easily communicate and collaborate inside groups, by divisions or on a peer to peer level. Apps are also accessible via desktop and tablet for the minority who don't own a smartphone.
Push notification technology from within the app allows your employees to be informed of a new message or update just as they would on their favourite social media platforms.
What is a push notification? A push notification is a message that pops up on a mobile device. App publishers can send them at any time; users don't have to be in the app or using their devices to receive them. This form of notification has an open rate of 90%. Twitter claim that push notifications boost app engagement by 88% and 65% of users return to an app when push is enabled.
If you're looking for a way to improve communication and engagement within your business an employee app could be the ideal solution for connecting your workforce. Take a look at how leading Housing Association Peaks & Plains use their employee app.
"It gives us a a really quick and quality way of communicating with staff. It looks and feels the same high quality you would get from the big social media sites".
CEO – Peaks & Plains Housing Trust
Would you like to learn more about the employee app? Get in touch today for more information.