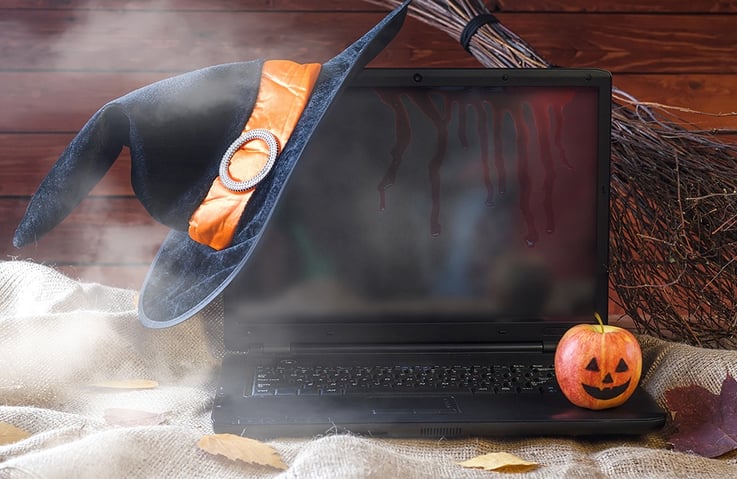 Halloween is the best time of year for a good scare. Of course, in the world of UK management, it's going to take a bit more than the workplace wizard or office witch. Here's a few employee engagement stats that might leave you trembling in your boots.Employee engagement is supposed to be on the rise and heavily practiced among UK businesses, but these stats would have you think that the foundations of engagement are as stable as a haunted house.
- Satisfaction is dangerously low - A Totem study of 1000 workers found that only 10% of UK employees felt completely satisfied with their work.
- Resignation numbers rocketing - Employee resignation rates are at their highest in half a decade. In 2012, 10.6% of employees resigned from their jobs. By 2016, that number had risen to 15.5%.
- Turnover tearing away at finances - These alarming levels of job dissatisfaction are causing companies to lose £16,000 per employee in staff turnover
- Gearing up to leave the sinking ship - 77% of employees are happy to jump ship if a better job offer comes along.
- Too many employees kept in the dark - 60% of employees didn't know their company's goals, strategies and tactics.
- Bad mood is killing productivity - Economists found that unhappy workers are 10% less productive compared to happy workers who are 12% more productive.
- Well-being strategies taking a plunge - BMG Research reported that only 27% of employees had said that their employer had a well-being strategy, a number that dropped to 13% of employers of up to 250 staff.
- Engaged employees are dwindling - Gallup reported that 87% of employees are NOT engaged, costing the UK £340 billion a year lost in productivity.
These should provide some food for thought for management; how can we stop employees from rushing for the door as if their lives depended on it? How can we stop companies from bleeding pounds? And how can we breathe life back into employee engagement?
All big problems... but not without solutions...
Push notifications are a game changer – the customised employee app enables you to reach everyone, anywhere at anytime with any content. Deliver current news or safety updates, employee rewards or recognition programmes… direct to their smartphones. It also acts as a central location for other employee centric functions, and as a two-way communication tool. Request your demonstration today.
Revolutionise Employee Communication with an Employee App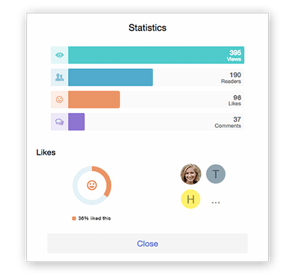 Employee Apps are the perfect tool for connecting and engaging with widespread workforce's.
Find out which 6 key App features are revolutionising employee communication.