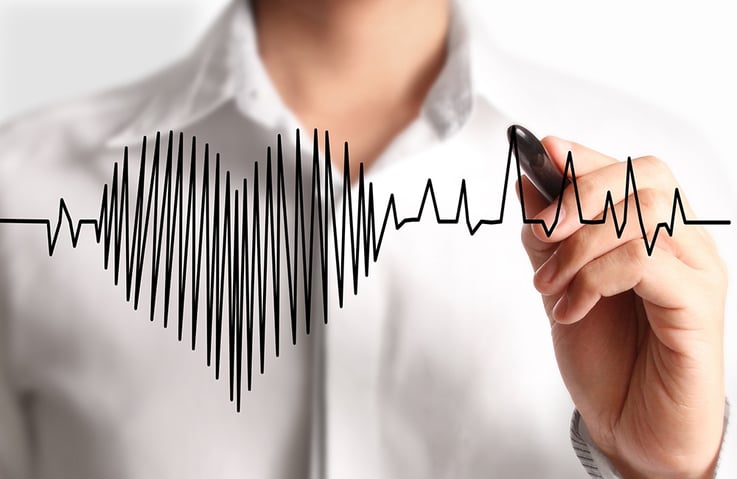 Most employees are familiar with the company questionnaire. Receiving the paper copy, having to take time aside to come up with some good answers, etc. The whole process can be mind-boggling and time-draining.
All is not lost. There is an a new way. Companies with employee apps can enjoy the benefit of a swifter alternative. An alternative that comes in the form of pulse surveys.
A pulse survey ups the frequency in which it is filled out, in some cases even being run on a monthly basis. This touches on various aspects of the company such as the business' productivity, employee satisfaction, any issues that need addressing… essentially a check-up on the company's health, much like taking a pulse, hence the term 'pulse survey'.

The beauty of a recurring survey is that people's views and opinions change quite frequently. And rather than an annual survey, in which people would have probably stacked up a year's worth of issues means there is a LOT of work that needs doing, with no guarantee of having the time to do it.
Of course, there are a few things employers can do to make sure that pulse surveys are a hit with the employees and by extension the company.
Channel Concise Feedback – When faced with a questionnaire, many respondents dread the notion that they're going to have to write a novel for each answer. But obviously, you need detailed feedback that you can work with. So, you could have a question accompanied by a series of possible answers, requiring little more than a tick on a scale. Of course, employees may have to (or even want to) provide the occasional wordy answer, which leads into our next point.
Substituting Paper Feedback for Online Feedback – Rather than having to print out an entire forest's worth of surveys or leave your feedback at the mercy of an unpredictable intranet (which may not be accessible to everyone). By placing the pulse survey on an employee app, it will ensure the survey has a much wider reach of your workforce, expanding your internal communication in the process.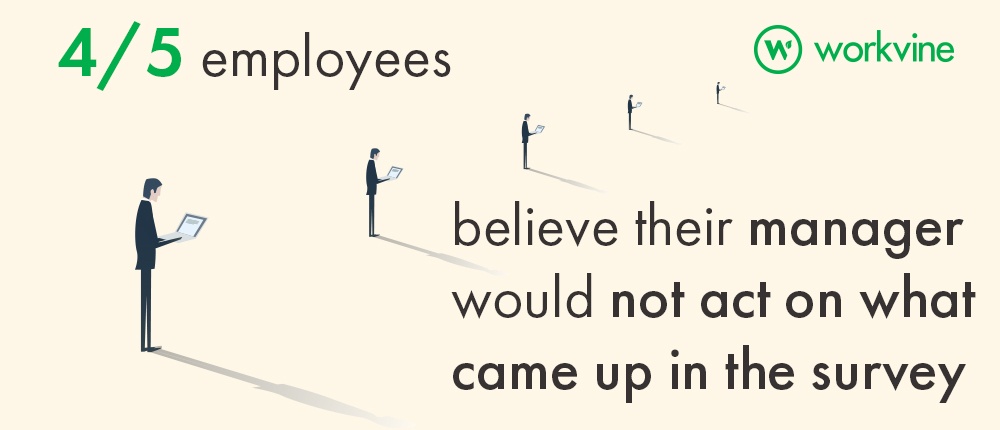 Follow up on Feedback – OfficeVibe reported that 52% of managers reviewed survey results, but took no action. This is going to have a knock-on effect on employees willingness to fill out the survey. No one is going to be willing to put the time aside to fill out a survey, no matter how fleeting, if nothing is going to come of it. One of the major reasons people provide feedback for anything is the hope that it will influence a positive change reflecting collective opinions.
A pulse survey offers a swifter means of gathering employee feedback. And an employee app is the ideal channel for sending that survey out into the workplace. This frequent method can thus ensure that employee productivity and engagement are both constant highs.
Read how Neovia Logistics implemented pulse surveys into the app to improve uptake and efficiency here.
As the war for talent hots up, UK businesses are working ever-harder to find, attract and retain the best talent. Workvine are here to lead cultural change in how you engage with your workforce. Through smarter communication and collaboration, we nurture a closer association of your employee belonging, safety and security, as part of the wider workforce community, regardless of them being part-time, remote or non-desk based.