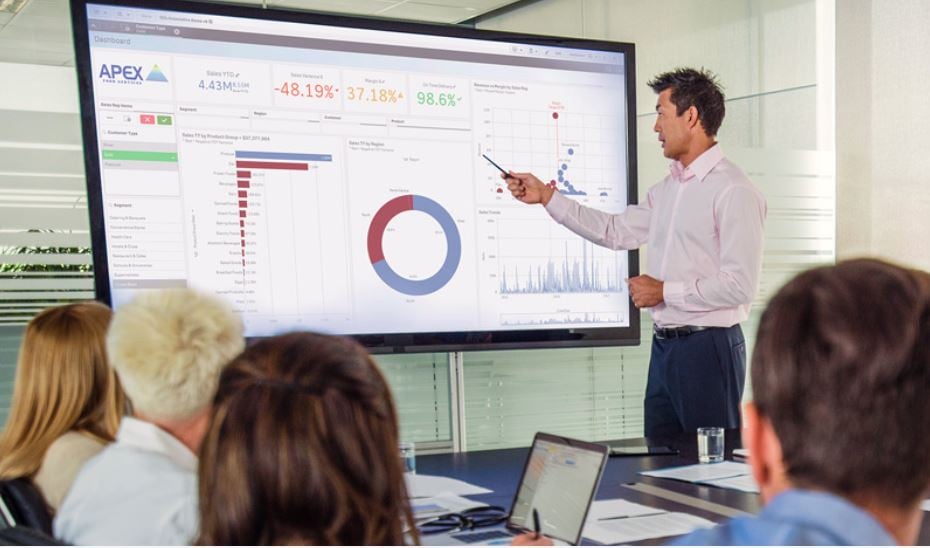 With employment levels at an all time high and the number of job seekers in decline employers find themselves in a conundrum, stick or twist?
The current market is candidate led and in reflection recruitment advertising continues to change shape rapidly. With popular job boards becoming increasingly unpredictable many employers are turning to new advertising sources in their quest for applicants.
From pay-per-click job board advertising to social media recruitment there are hundreds of available advertising channels all promising to help employers reach new talent pools and attract more applications.
In challenging conditions how do you stay ahead of advertising trends and quickly identify which sources are best for your business?
Our latest partnership with Qlik BI provides Talentvine Software users with instant access to real time reporting data allowing HR and recruitment leaders to make data-driven decisions to improve recruitment efficiency and performance.
Here at Workvine we're always on the look out for new integrations to enrich our customers experience and enhance performance.
Our recent partnership with data analytics experts Qlik Business Intelligence was a no-brainer. Named as a Gartner magic quadrant leader, Qlik's reputation for high quality data visualisation is indisputable.
Since partnering we've seamlessly integrated our Applicant Tracking System with Qlk BI to provide instant, in-depth recruitment performance analytics.
From applications by day to the overall cost per hire the reporting suite offers clear visibility to help HR & Recruitment leaders to uncover blind spots, bottle necks and make data-driven decisions.
All data is ready for analysis and can be easily exported to Powerpoint or PDF typically saving clients hours of time every week.
In just a few short months of using reporting to their advantage a number of our customers have benefited from huge cost savings and improved internal recruitment process.
Just a few of Qlik's features include:
Interactive analysis

Dive into your data ask questions and reveal answers with each click. Recruitment analytics update instantly and there's no limitation to how deep you go leaving no data left unexplored.

Simple, smart analytics

Put your data into context, identify anomalies and use advanced analytics to broader your insight.

Accessible on the go

Responsive mobile design and touch interaction enables busy professional access to critical recruitment data on the go.
scalable data

Put all your data to work, including your big data sources. Enable massive numbers of concurrent users to create, explore and share.

Safe & Secure

Built to be GDPR compliant the system gives you complete control over your data.
Explore Advanced Reporting

11 Key R
eporting Features
Find out how Talentvine & Qlik can help you to improve recruitment efficiency with these 11 key reporting features.