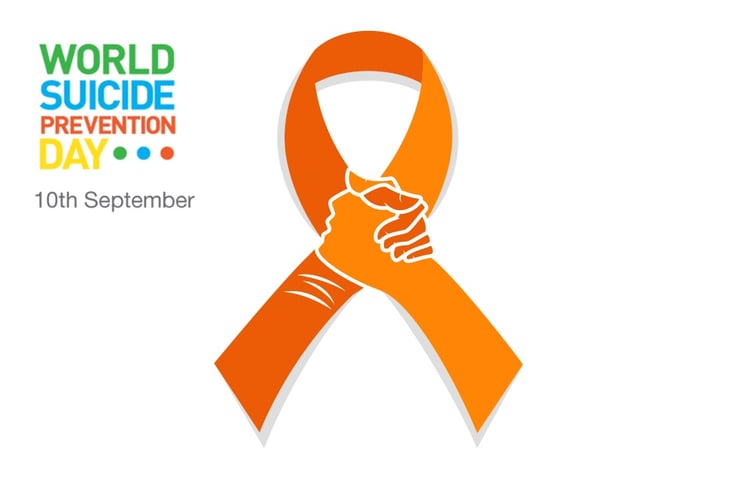 World Suicide Prevention Day is upon us. All around the world, people are taking the initiative to raise awareness of it, reach out to affected individuals and in the process, save lives.
Suicide is one of society's greatest killers. In 2017, the annual Samaritans Suicide Statistics Report revealed 6,188 registered suicides in the UK. The circumstances that drive people into that pit of misery vary from person to person. Negative feelings can be provoked anytime and anywhere…
…including the workplace.
Working life can be a bit of a stress fest. Sometimes, when deadlines and expectations have to be met and people are unable to find that balance in their lives.
A colleague may be experience depressive thoughts if they are:
Withdrawing from Social Interactions

Prone to Unexpected Emotional Outbursts
Experiencing Excessive Weight Gain or Loss
Engaging in Self-Harming such as Cutting or Burning
Openly Speaking About Suicidal Thoughts
Now here's the alarming thing. You might get some peers who are experiencing at least one of these things. Every day could be a constant battle uphill for them with their depression eating away at them like a cancer…
…but they would rather suffer in silence than seek any kind of help. For a lot of people, admitting to having poor mental health is the equivalent of admitting to a weakness. This is especially prevalent among males.
Every year, World Suicide Prevention Day tackles the suicide epidemic with a different theme. The motif placed at the heart of the 2017 campaign will be "Take a Minute, Make a Change."
So, if you see a colleague who seems more withdrawn than normal, put some time aside to speak to them and find out the root of the problem. This may not seem like much, but one reason people struggle so much with these feelings so much is because they feel like they have no one to turn to. You could make a huge difference to their lives and offer them a healthy outlet for dealing with these anxieties.
The workplace has always been encouraged as a safe place for people, and that extends to one's mental health. No one should have to go through this alone. Communicate with your staff and make a positive difference.
For more information on finding support, please click on the links for the following organizations:
Mind: https://www.mind.org.uk/
Samaritans: https://www.samaritans.org/
---
At Workvine we combine over 25 years of recruitment insight with a suite of specialist communication skills and intuitive technologies, designed to enhance your workforce engagement experience. We cover everything from initial attraction to maintaining ongoing retention. It's because we know, first hand, that a valued workforce is a loyal workforce, where happiness breeds productivity… which is the driver for growth.