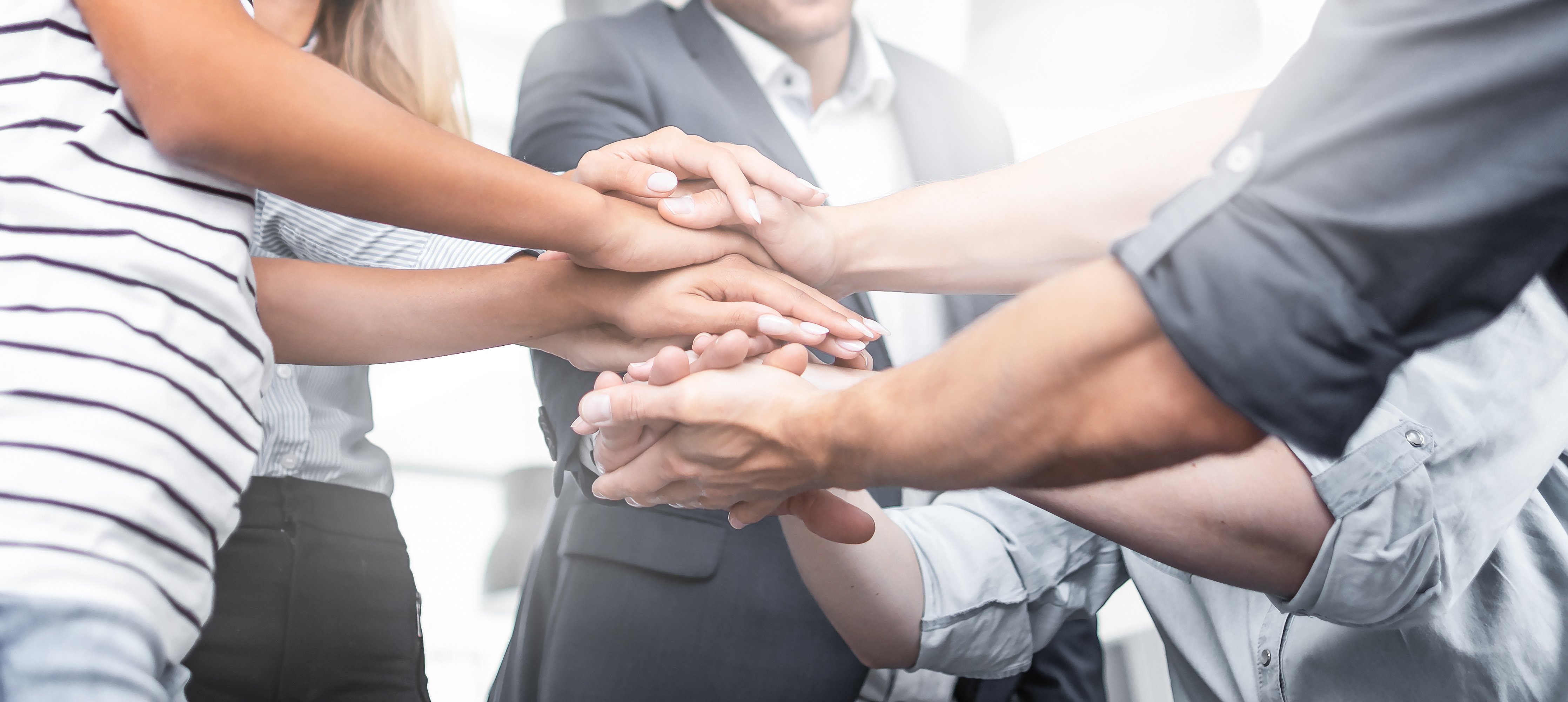 As the age-old proverb goes 'never judge a book by its cover'. However, in our fast-paced and increasingly digital world, we're often quick to pass judgement. If a website doesn't look 'legit' or meet our expectations, all credibility can be instantaneously lost resulting in website abandonment and a lasting sour taste. With that being said, could your employer brand (or lack of it) be turning job seekers away?
When hunting for a job the modern-day job seeker (particularly those in the Millennial & GenZ demographics) simply expect more from a potential employers web presence. Before applying for a role they'll head to your career site, read your content, explore your social media channels and scour employee reviews sites for valuable insight into your organisation.
Being deficient in any of these areas can leave job seekers disgruntled, reluctant to apply or even put off of your brand for life.
Research gathered by Randstad has shed some fascinating light on the impact of employer brand with 50% of applicants saying that they wouldn't work for a company that had a negative reputation, even with the promise of a pay rise. On the contrary, 84% of employees would consider quitting their job to take an offer from a company with a great reputation.
To help you stand out and differentiate in a crowded employment market we've put together our top tips & tricks to enhance your employer brand and become the envy of your market competition.
Actions speak louder than words, 'walk the talk' or wave goodbye to quality applicants.
Words hold little worth to discerning job seekers, are you providing evidence to back up your bravado?
When considering a new product or service we all undertake a certain level of due diligence. The more impactful the decision to our personal or professional life the more research we'll undertake. You wouldn't buy a house, book a holiday or send your child to a nursery without significant consideration, would you?
For most people, a change of job is a big decision and it isn't taken lightly. It's a candidate led market out there and the best job seekers won't just apply for any old job, the modern job seekers requires some substance to make an informed decision. It's at this point that they will turn to the web to gather the information that will either dissuade or persuade them to apply.
To turn interest into applications it's critical that you earn and build the trust of the job seeker throughout each online 'touchpoint'. High quality job seekers will want to read content, watch employee testimonial videos and dissect employee and company reviews.
As a company you may offer flexi-time, above average holiday entitlement or perhaps a training allowance. These are of course great selling points which when conveyed correctly are considered and appreciated by job seekers. Unfortunately, due to the tightening labour market many companies are cramming their job adverts and career pages with buzzwords and unrealistic perks. Recent research by Thrive Map found that almost half of candidates are being sold an unrealistic dream. These unrealistic promises have resulted in 48% of employees leaving a job because it wasn't what they expected.
To stand out from the crowd from those who are just paying lip service it's important to create accessible evidence to support your claims.
One great way of doing this is through employee case studies/testimonials. Let John tell the world how flexi-time has helped him to achieve a better work-life balance, how Arjun used his training allowance to excel or progress in his role or perhaps how that extra holiday entitlement helped Samantha to take a well deserved, extended holiday.
Employee testimonials look great on your career site and are invaluable trust sources for potential applicants. However, if you really want to stand out from the crowd then an authentic employee video testimonial is the perfect way to differentiate from the pack.
Here's how Mears Care used video to share their story in less than 60 seconds...
Watch More Great Employer Brand Videos

Now that you have created some awesome content to host on your career page it's worth considering how you will distribute that content to the masses....
Get Social, build relationships and connect with new audiences
Social media channels are great trust sources for active job seekers and are also key to reaching the passive candidate market. Social engagement can see your content viewed and shared far and wide.
Here's an example of how Oracle used Instagram to distribute their employer brand content and stimulate engagement.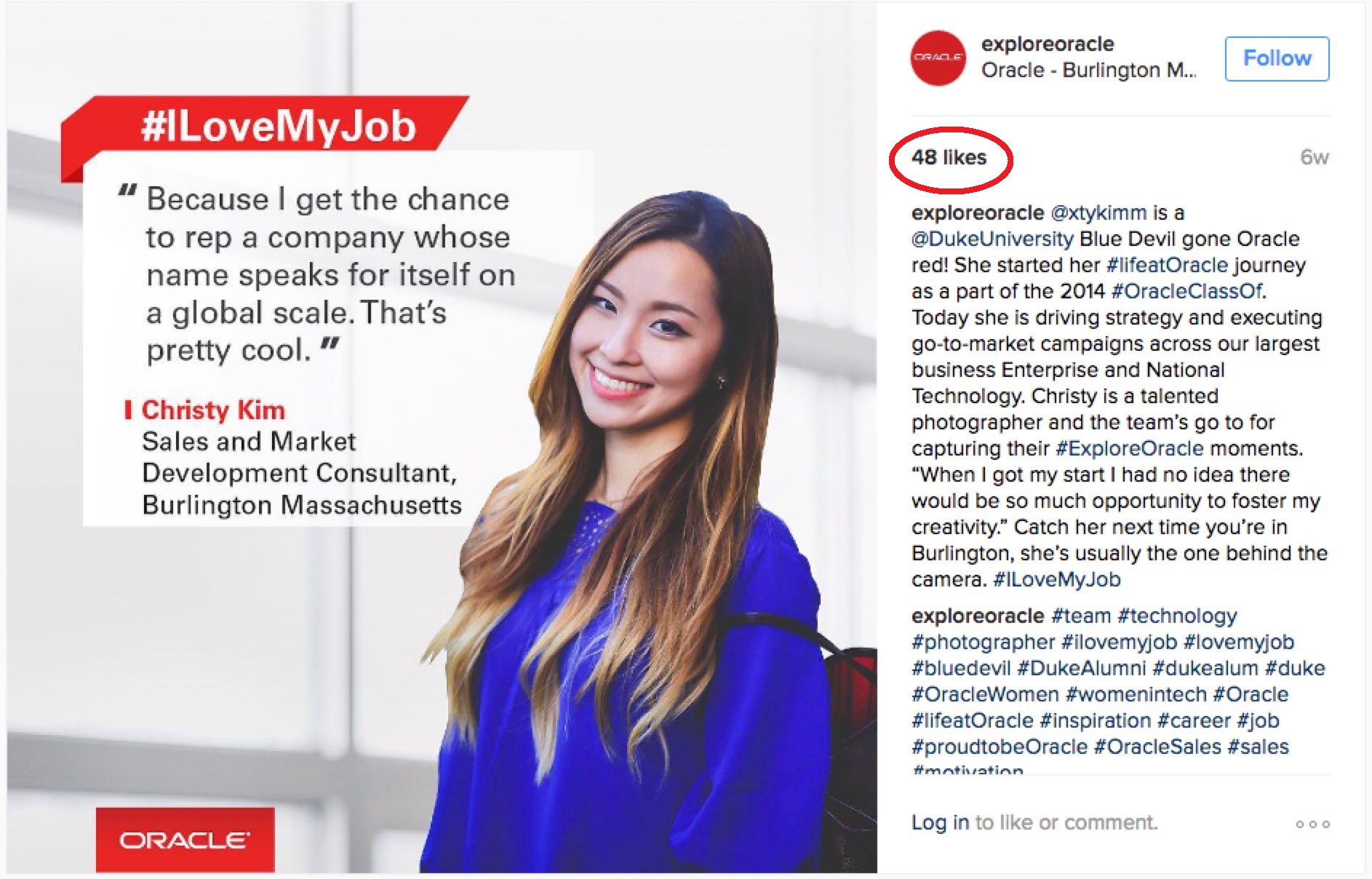 With over 2 billion active users worldwide social media provides unrivalled exposure to the masses. When it comes to the UK it has been estimated that 48% of the population has at least one social media account.
Social platforms such as handle social.media are being used by HR and recruitment teams across the country to spread awareness and increase the exposure of their employer brand.
Handle's platform allows users to manage all social accounts centrally and post content into Facebook Groups, Instagram stories, twitter feeds and so on. For more information click here.
Leverage employee feedback to shape brand perception
Review sites such as Glassdoor are hugely popular amongst job seekers and are used regularly when evaluating an employer. From a job seekers perspective, these sites provide a true indication of whether the company practices what it preaches.

Glassdoor is being used in 190 countries across the globe hosting over 47 million reviews on over 900,000 companies.
Source:

DMR Business Statistics
Why not set up an account and ask your team to share their experiences?
Setting up a Glassdoor page takes less than 5 minutes and requires little time and effort to start promoting to head office employees. However, if you're a much larger organisation with multiple sites or a dispersed workforce's promoting new initiatives, sharing information and company news may be more challenging. This is where employee communication tools such as an employee app are invaluable to HR & Communication departments.

Consider introducing online reviews into existing processes such as the exit interview to generate real, honest reviews.
Examples
Here's an example of what 'good' looks like from our friends over at Costco. Costco have achieved the status of 'Engaged Employer' on their Glassdoor account and are widely viewed as a great company to work for.

You don't have to be a company of Costco's stature to reap the rewards of employee review sites either. There are thousands of SME businesses listed on the site and plenty of them are excelling. Take our local neighbours Croner Group for example, they employee between 50-200 staff according to their Glassdoor page and have managed to accumulate a large number of valuable, honest reviews for potential candidates to consider.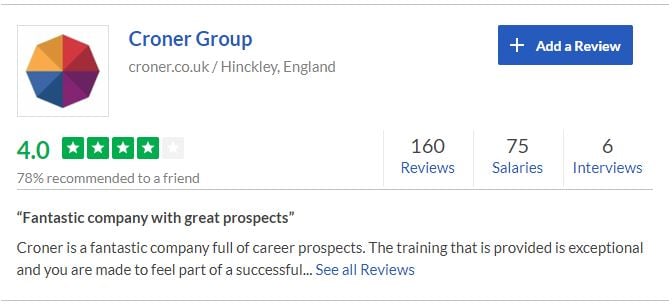 Float Like a butterfly, sting like a bee

Think like a marketer, improve your EB...
Do you ever scroll down your social media timeline and see adverts from websites you've previously visited?
Congratulations, you've been remarketed to!
In the world of marketing, remarketing is used to attract previous visitors back to their website or content....and it's pretty effective. Remarketing is a powerful brand builder and well known for high conversion rates.
This form of marketing has become so popular that recent research has found that as many as 3/4 consumers are now aware that they're being re-marketed to. There's no doubt that as consumers we've been subconsciously conditioning to the expectations of brand engagement and communications. With that being said, doesn't it seem odd that you're not making use of such tools to drive previous visitors back to your content/ career site?
Remarketing process for HR / Recruitment teams
| | | | |
| --- | --- | --- | --- |
| Potential Candidate | Your Career Site / Vacancy/ Content | Visitor Leaves | Your Remarketing Advert |

How to set up a recruitment remarketing campaign
If you're considering a remarketing campaign then it's best to let the marketing department know as soon as possible.
The marketing team will add some clever code also known as pixels to your desired web pages which will collect web cookies from visitors. Starting this process early gives the pixel plenty of time to work its magic and accumulate an audience for you to target across social media and/or search engines once your campaign is ready.
In the meantime, you'll have some time to start drafting ideas around your campaign. Again, it's worth collaborating with marketing early on to ensure your expectations are achievable. At this point, marketing should be able to draw on their experience and provide creative input to help drive awareness, engagement and tangible applications.
The candidate experience should NOT end with rejection
Unfortunately not every candidate that you interview will fit the bill. It's unfortunate when this happens, but when it does, it should NOT be a case of "you haven't got the job, on your bike".
Ensure you provide feedback where possible and ask candidates who reached the later stages of the process for permission to store their details in your talent pool for future vacancies.
Consider adding previously strong candidates to a bi-monthly, or quarterly mailing list providing employer brand material to keep them interested and engaged with your brand. This tactic will require some initial leg work however it could save you significantly in future advertising fees.
Weave employee news into your company blog
Are you incorporating internal news into your blogging activity? If not, you could be missing a trick. Publicly sharing your teams success ensures current employees feel valued and shows customers that you're a responsible business.
It's also a great way of showing your culture and brand. Who doesn't want to be part of a company that recognises, rewards and celebrates success?
Here's how our friends at Care Wyvern publicly celebrated Kath's promotion.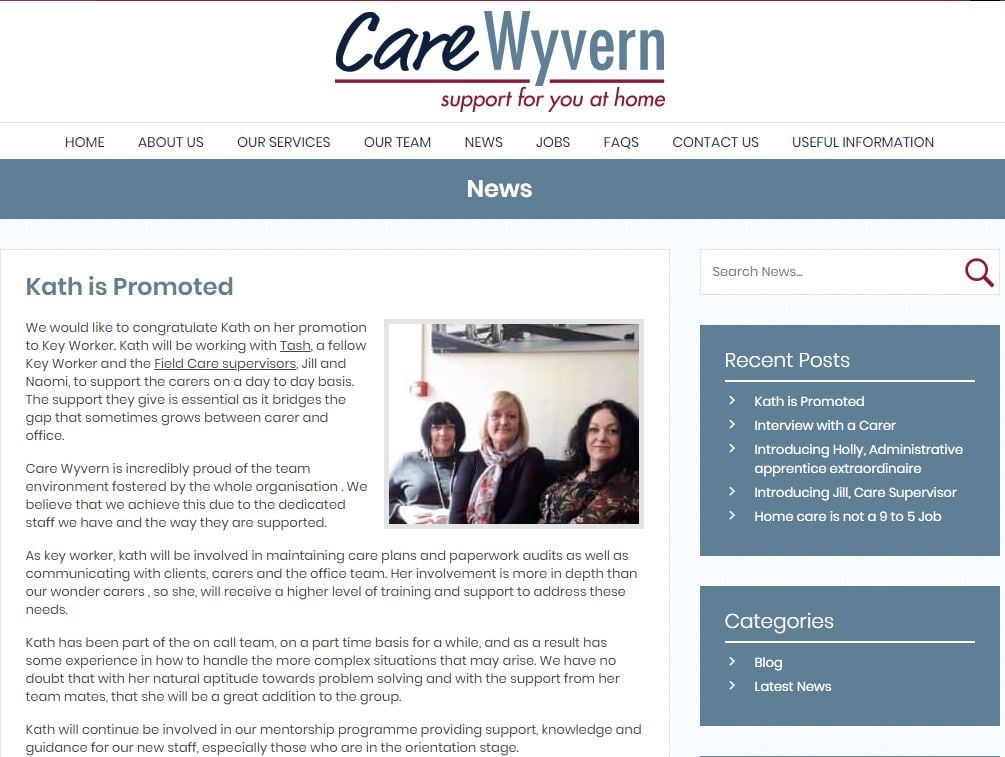 ---
Want to broaden your employer brand knowledge further?
join us at our free employer brand workshop!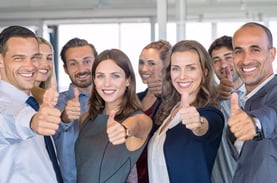 Your Employer Brand with Guest Speaker Andy Goram
Workshop, 8th May, 9.30 am -12.30 pm
Join us at our upcoming workshop where we will help you to understand the importance of employer brand and how to use your brand to attract and recruit high quality candidates whilst subsequently reducing the cost of recruitment. Read More
---