Based in Brussels, SMT offer a whole range of Volvo Equipment across the globe. With employees active in more than 15 African countries, communication was a challenge. SMT had no intranet, no common network and needed a solution to connect their employees, regardless of language and location.
The Trouble with Email
Prior to introducing the employee app, SMT Africa relied solely upon e-mail to communicate with their 600+ employees. With a workforce in remote locations which span across 25 countries and a Head Office in Belgium, employee messages were unreliable and inconsistent.
SMT GB Leading the Way
Thankfully, the solution was right under their nose. SMT GB, their British counterparts had overcome similar issues before the launch of their employee app in 2017. SMT Africa contacted Workvine in the hope of replicating this success with their own version of the app.
"We are part of a group with three regions and one of them, SMT GB, introduced us to the app and we realised it was exactly what we needed as we did not have any intranet, no common network and remote locations."

- Marie Delorme - Marketing & Communication Manager at SMT Africa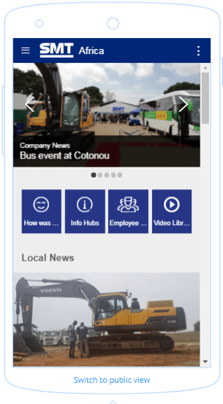 Making the Magic Happen
SMT Africa and Workvine set to work branding, designing and creating content to ensure the app was ready for in time for the proposed launch date. 18 local news channels were created and content was compiled in 2 languages. Weekly progress meetings were held and an admin user network was set up to encourage buy-in from each area of the business. The CEO supported the app wholeheartedly and introduced the app to all employees prior to launch.

"It helps us to be aware of what's going on in other countries. It is also convenient for new starters, it facilitates the relationship via the employee directory."
- Rose Marie Mbodj, Assistant Commercial & Marketing at SMT Senegal
Communication Goes International
Since its launch in August 2018, the Employee App has gone down a storm. 85% of SMT Africa employees are now connected on the app. The app has not only improved internal communication, it has broadened it to all employees internationally. Push notifications mean employees in each country don't miss a thing. The whole workforce receive a ping on their phone, or an email message to bring their attention to a new news article, depending on their app preferences. Each country has their own news feed and an administrator who posts the local news. This ensures employees are not only receiving corporate news from head office, but local news that is relevant to them.
"The Staffbase App is a good tool for both management and staff to be able to connect locally. It is also great because we use it as a communication tool between all our countries and we share things among us."

- Hilda Peasah, Marketing Manager, SMT Ghana
The Endless Possibilities
There's no question, the ability to share instant news across 25 countries has revolutionised the way SMT communicate, but it's so much more than that. Managers can now access vital business documents on the app through the "Information Hub" and two-way communication is free flowing as employees are encouraged to make suggestions, rate their day and submit their own pictures and news to share with colleagues on the app.
Employees love prizes. Over a third of them took part in the December Celebration Quiz, which created engagement throughout the business.
"The SMT Africa App is great tool for internal communications, it is very user-friendly and mobile. As a user it is great to be aware of what is happening in all our locations, every notification brings excitement! As an admin, it is very rewarding to see the engagement of all our employees"

– Fanny Minoza, Marketing and Communication Officer at SMT Africa
As the Business Evolves so does the App
Like any successful business, SMT doesn't stand still. As the business evolves to meet the demands of its customers, the employee app continues to grow to meet the changing needs of the workforce. SMT's goal is to connect 100% of the workforce, and they're nearly there!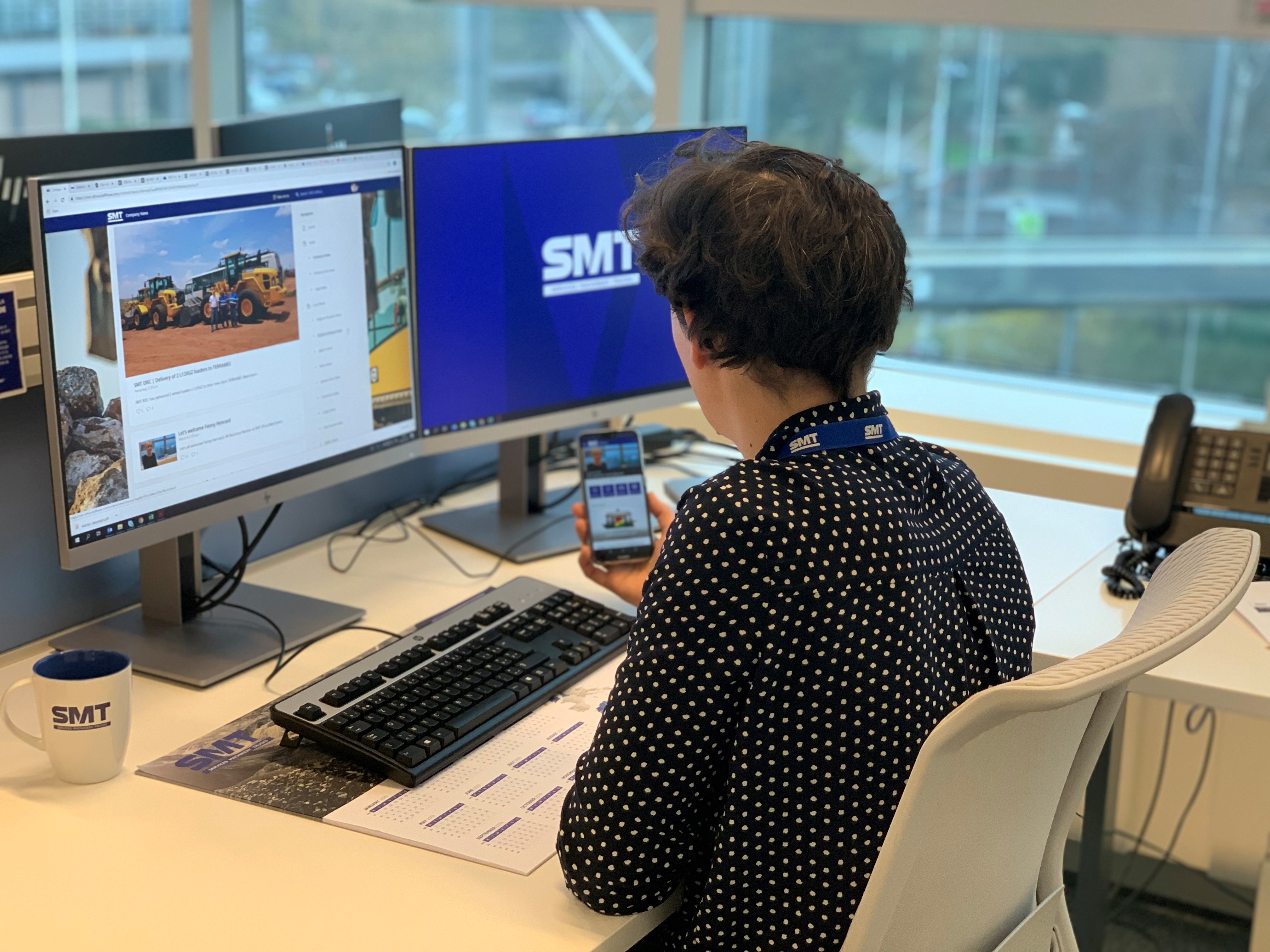 "It is the perfect tool for our needs, a good interaction tool to share information from top to bottom and particularly from bottom to top. We can mix formal information and social interaction. We feel part of the SMT family even more now!"
- Marie Delorme, Marketing & Communication Manager SMT Africa
Employees seem to love participating in the app quizzes/ games and contests and the biggest change that SMT report is the ability to share. Whether that's information, comments, suggestions, stories, pictures or accomplishments, the employee app really has connected and their widespread workforce across 15 countries.
Revolutionise Employee Communication with an Employee App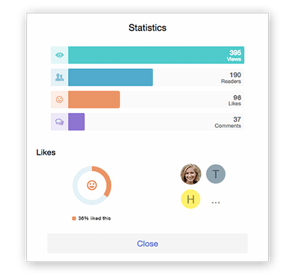 Employee Apps are the perfect tool for connecting and engaging with widespread workforce's.
Find out which 6 key App features are revolutionising employee communication.