The AD Construction Group have been in business since 1944, building improvements across the UK for decades. But recently, the Group have aligned with Workvine to provide an internal improvement; the Employee App.
We could write a novel on the ways our Employee App has changed internal communications forever, but here at Workvine, we are firm believers in hearing news straight from the horse's mouth. As such, we have our valued clients at the AD Construction Group on hand to take you through the nuances that our Employee App has been able to add to their business.
Take a look at how we have helped the Group revolutionize their internal communications.
For some employees, a remote location may be no different than a remote island. But now, it doesn't have to be.
The response has been nothing short of positive as the staff took to the app like a duck to water. And the risks of miscommunication – a frequent flaw in the internal communication engine – is practically non-existent.
---
Push notifications are a game changer – the customised employee app enables you to reach everyone, anywhere at anytime with any content. Deliver current news or safety updates, employee rewards or recognition programmes… direct to their smartphones. It also acts as a central location for other employee centric functions, and as a two-way communication tool. Find out more here or request your demonstration today.
Revolutionise Employee Communication with an Employee App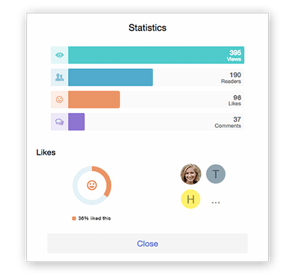 Employee Apps are the perfect tool for connecting and engaging with widespread workforce's.
Find out which 6 key App features are revolutionising employee communication.