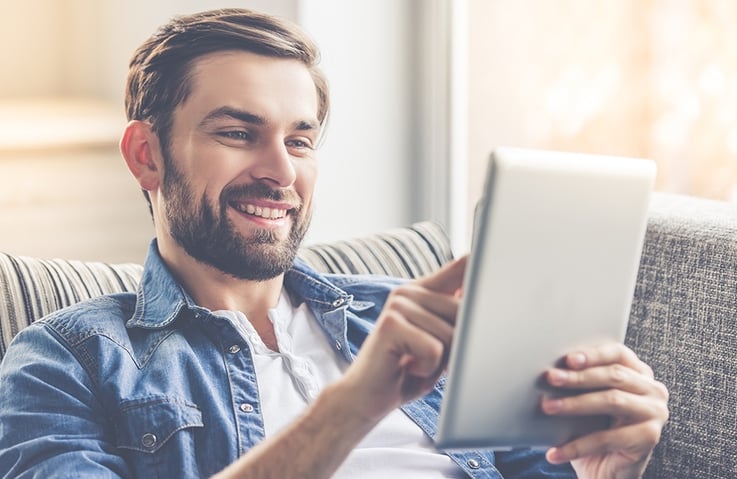 Training is essential to any business. Employees need to be in the know about how to best go about their jobs. Now, while it'd be handy if staff could just download all relevant information into their brains, that notion is a good few decades off. Until then, we can make do with the next best thing: E-Learning.
E-Learning – short for electronic learning, takes the essentials of a solid training platform and places them online. Limitless scope, diverse in content and available to all staff members.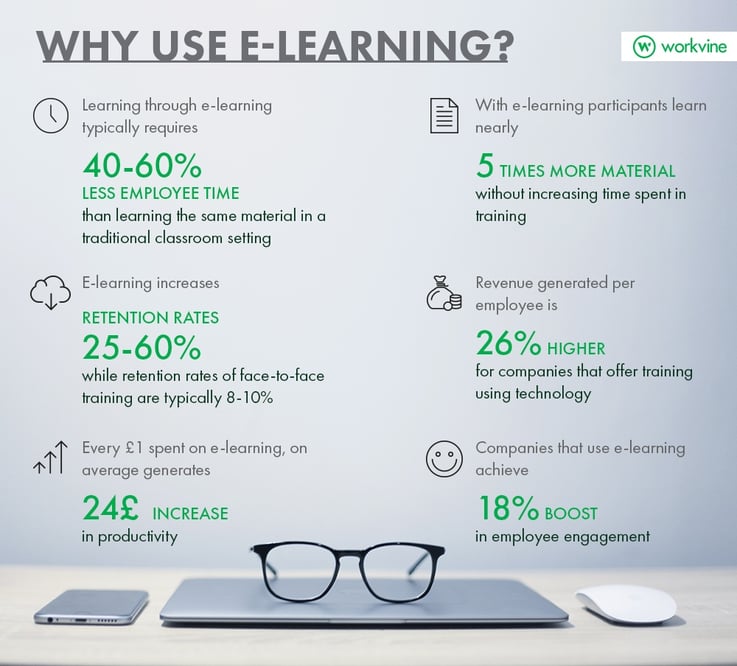 There are many ways E-Learning will benefit your business to name but a few:
· Speeds Up the Onboarding Process – New employees need to get to grip with the company's requirements ASAP. Placing relevant material online will allow employees to hit the ground running, giving them instant access to the company's mission, values and culture, as well as consistent, easily accessible training from day one.
· From One Location at a Time to Every Location at Any Time – The scheduling process is a nightmare in itself. Training dates shouldn't be down to the mercy of how many candidates you can get in a room at the same time. E-Learning gives employees complete flexibility in when and where they can have their training. At the touch of a button employees can access a training library, tailored learning plan or induction video.
· Wider Scope - Most training sessions come with a time restriction. E-Learning is unbound by a time limit and can detail as much or as little as required. Petirus Learning estimate that E-Learning can offer 5 times the content with no additional training time.
While E-Learning is rife with technical positives, there are other, long-lasting benefits including:
· Extending Retention – Managers want to keep hold of their employees for as long as possible. According to Peritus, retention rates of companies that hold face-to-face training are on average 8-10%. By comparison, E-Learning-based retention rates as high as 25-60%.
· Raising Revenue – E-Learning offers financial benefits to companies who embrace online training. Research shows that revenue generated per employee is 26% higher than those that don't.
Of course, every good training programme requires a platform on which to build the foundation. Employee apps have taken centre stage over the most recent years as the go-to platform for training, engaging and retaining employees. With an employee app, training is available at the touch of a button and on any device. Take a closer look at the Staffbase employee app and discover how we are working with Peritus Learning to integrate training into the pockets of your employees.
---
As the war for talent hots up, UK businesses are working ever-harder to find, attract and retain the best talent. Workvine are here to lead cultural change in how you engage with your workforce. Through smarter communication and collaboration, we nurture a closer association of your employee belonging, safety and security, as part of the wider workforce community, regardless of them being part-time, remote or non-desk based.
Revolutionise Employee Communication with an Employee App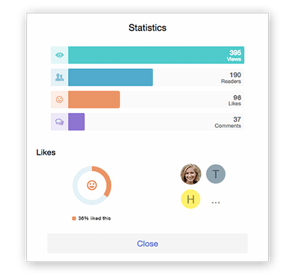 Employee Apps are the perfect tool for connecting and engaging with widespread workforce's.
Find out which 6 key App features are revolutionising employee communication.