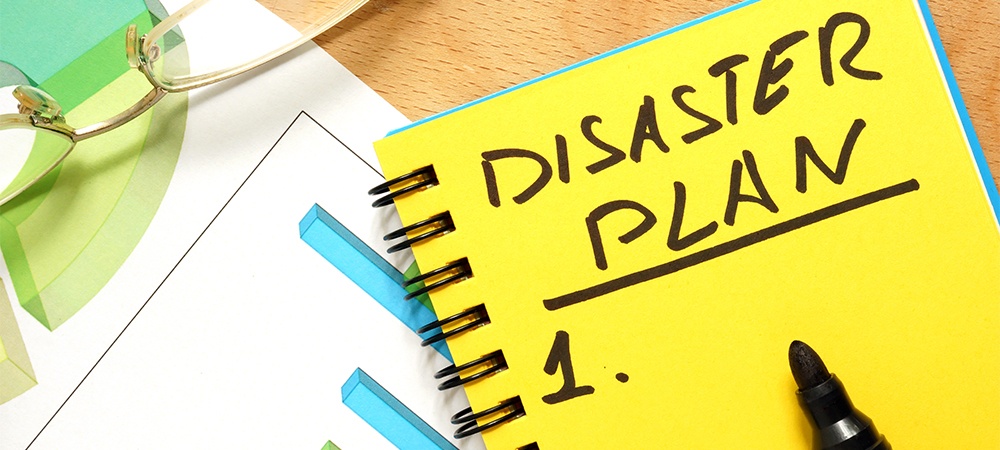 None of us like to think about disasters and they can be nigh on impossible to foresee. But, if you needed to, how would you communicate a calamity to all of your employees instantly?
Effective communication is key to containing a disaster, protecting employees and business assets. An Employee App can help you reach, alert and deploy a consistent message to all of your employees no matter where they're based. The app can play a vital part in your disaster management plan.
The Employee App is available on Apple and Android but can also be accessed via a laptop or desktop computer. This makes the app a more inclusive and efficient way to communicate opposed to an intranet that most employees don't have access to or company email which some employees are not on.
Manage a crisis with ease with these in-app features


The easy to use content management system

allows you to relay safety information to all users or a specific group of contacts in seconds. App administrators can proactively create crisis channels that are on standby before an issue occurs.
Push notifications, read acknowledgments and in app chat allow for two way communication and ensures employees are aware of risks. With the push of a button on any device, administrators can immediately check in with colleagues and send messages to help keep them safe.
Feedback features

such as polls and forms can be used to report any further impact from a crisis.
Real World Example

Recently the "Beast from the East" and "Storm Emma" hit the UK and left several of our clients with no option but to close their offices. Previously this type of disruption would cause chaos for their business. However, being able to communicate their message to the masses in advance gave employers peace of mind and kept employees safe before attempting to commute through treacherous conditions.
Employee App Uses
Of course the app has many more uses and benefits, your imagination is your only limitation!
An Employee App allows you to:

✔️ Share news instantly

✔️ Track employee sentiment

✔️ Centralise important documents

✔️ Obtain feedback instantly with surveys
Ready to see how an Employee App could help you?
Request a guided tour at your convenience
Push notifications are a game changer – the customised employee app enables you to reach everyone, anywhere at anytime with any content. Deliver current news or safety updates, employee rewards or recognition programmes… direct to their smartphones. It also acts as a central location for other employee centric functions, and as a two-way communication tool. Request your demonstration today.