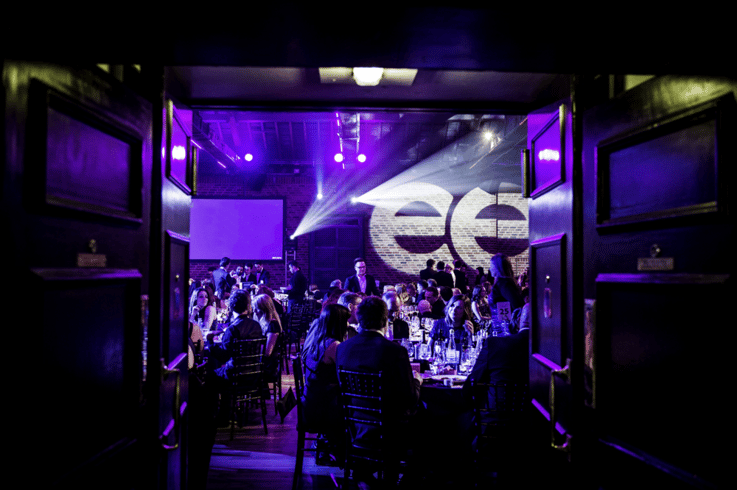 Workvine would like to congratulate the Ark Health team for their recent success at the 2016 Employee Engagement Awards. The awards, hosted at Wembley Stadium in London, celebrate the value of employee engagement in the workplace and recognise the stand out achievers of the year.
Ark Health won the Highly Commended Award in the SMB Company of the Year category. This award recognises companies with 0-500 employees who have been successful in engaging with their workforce and in turn, allowing them to fully engage with the company, as Ark Health has clearly done.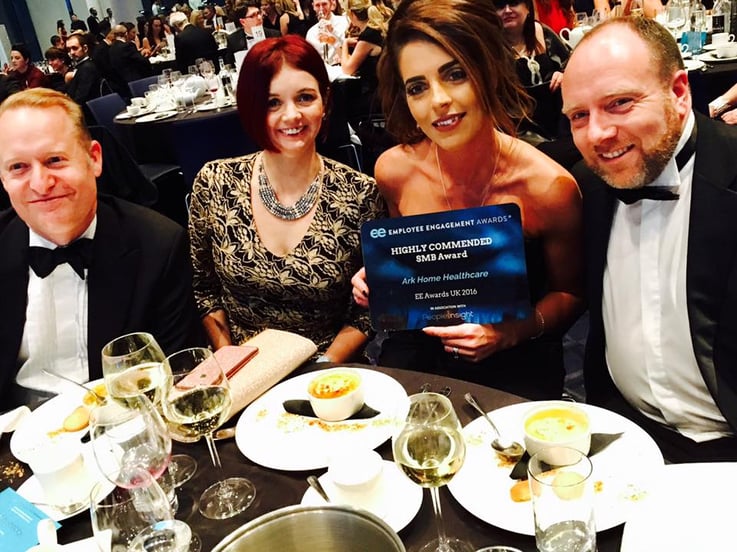 Instrumental in securing the award was Ark Health's Employee App, supplied by Workvine nearly a year ago. The app has aided Ark Health in maintaining internal communications within their workforce.
The ceremony saw various companies – such as Lloyds Banking Group, Virgin Trains and Westfield Health - competing for awards spread over 17 categories. The event also had a Champagne Reception and live band entertainment.
Our MD Mark Hobbs, Communications Director Karen Abbott, Sales Director Kelly Jackson and Marketing Manager Reagan Nyandoro all 'glammed up' and went to the awards in support of Ark Health and as co-sponsors of the awards with Staffbase. And, seeing as it was Wembley, the FA Cup had to feature somewhere in our pictures...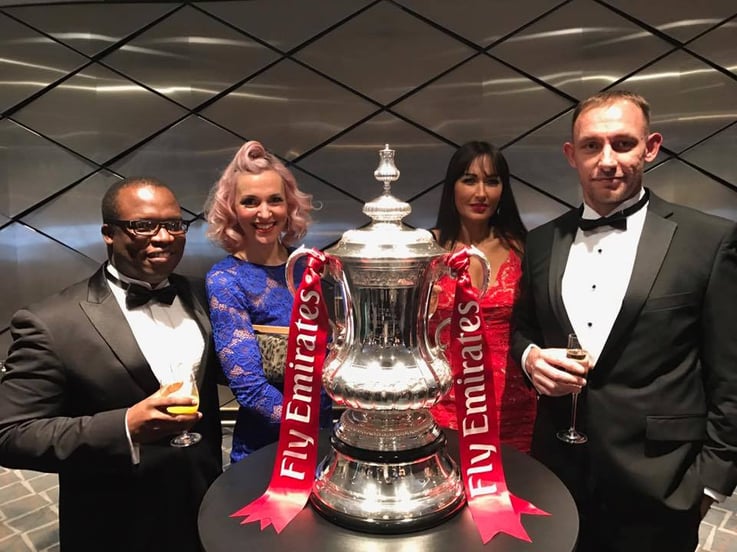 Congratulations to Ark Health. What a remarkable achievement!
Does your employee engagement need a boost? Could you be one of the UK businesses recognised for employee engagement in 2018? Talk to us to begin the journey.
And while you're at it, why not download our 10 Reasons To Use An Employee App guide